WELCOME TO GOSPORTARIANS WEBSITE 2023

Click here for 2017 community archive
Click here for 2018 community archive
Click here for 2019 community archive
Click here for 2020 community archive
Click here for 2021 community archive
Click here for 2022 community archive


The Gosportarians were formed as an independant group to foster community relations with events and community projects, donating proceeds to local worthy causes. Anyone can join our group and anyone can ask for our assistance, and if we can help, we will. Our contact details are above, or use our Facebook page to comment. You can also make donations online to support our work with local schools, groups and support agencies, as well as suggesting worthy causes that we can assist. #gosportarians. If you wish to make a donation to support our work in the community, you will find a donate button at the bottom of the page. We are very proud that two of our members have been awarded the BEM for services to the community.



Time once again for our annual GosportariansSanta sleigh routes.
This year we are covering 10 areas. Whether we can get through all of these sleigh runs without interruption from the weather remains unknown.
Dec 1st Gordon / Whitworth road area
Dec 2nd Gomer Lane area
Dec 3rd Cambridge Road area
Dec 4th Bridgemary 1 area
Dec 5th Alver Valley area
Dec 6th Elson area
Dec 7th Alverstoke area
Dec 8th Lee area
Dec 9th Stoke Road area
Dec 10th Bridgemary 2 area.
If bad weather should disrupt an area we have days in reserve to complete.











LAST YEAR'S EVENTS:

We turned our attention to the main problems the virus has caused, so we have raised funds and assisted with:
Raising funds for Ukraine
AOK Foodbank - food donations and cardboard boxes
Jacob's Well Foodbank £1,000 food donation
Crisis food for free Foodbank £500 ongoing donation
Trash Cafe with both donations and deliveries
Not only volunteering but donating several thousand pounds
We also joined up with
Southern Hampshire covid19 face visors...non front line medical
Producing over 20,000 of free Face visors, delivering to Hampshire and the IOW
Team scrubbers serving southampton / portsmouth nhs areas with scrubs
who have produced for free over 8 thousand sets of scrubs for the NHS and are still producing scrubs and now masks as a request from Government as well as sourcing or donating over £16,000.
We have also continued our work with the Gosportarians Partially Sighted Club
supporting our members, keeping in contact and through ASDA Gosport giving them small gifts.
The only event we were able to undertake last year was the Gosportarians sleigh which raised nearly £2,000 which will be donated as equipment for GAFIRS at Stokes Bay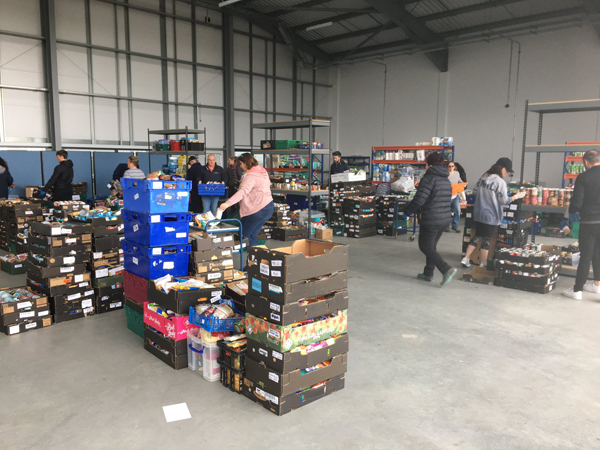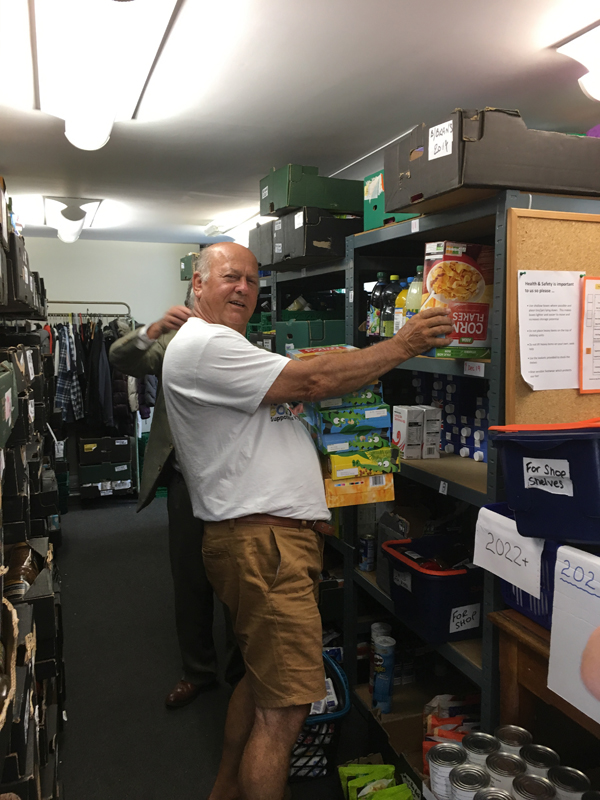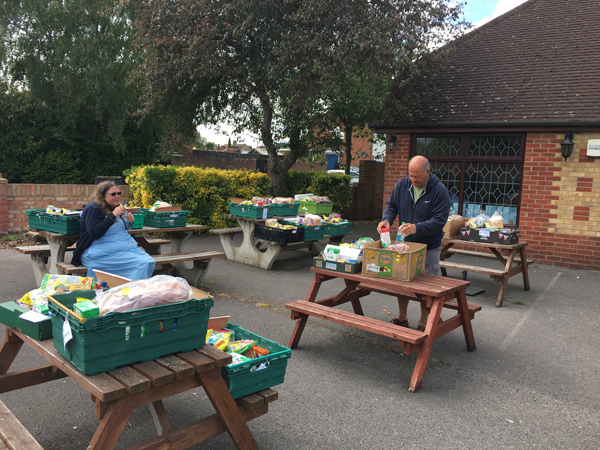 TEAM SCRUBBERS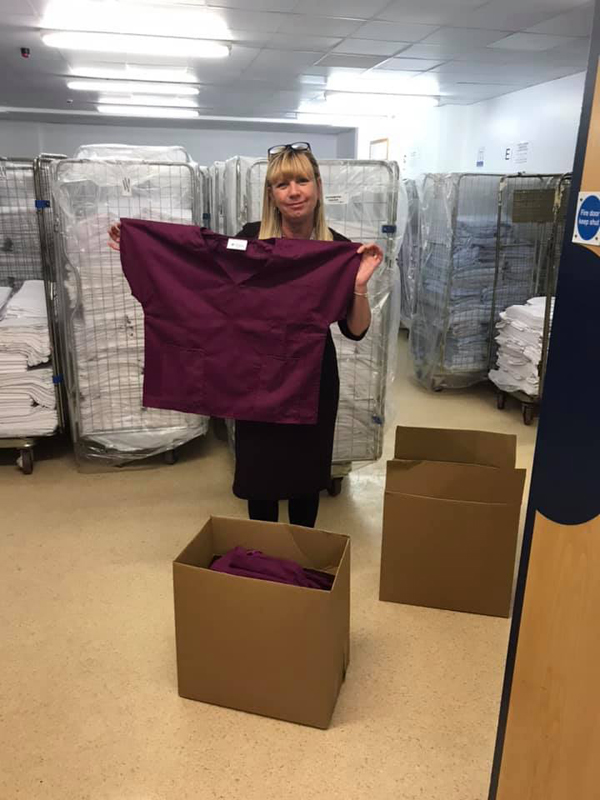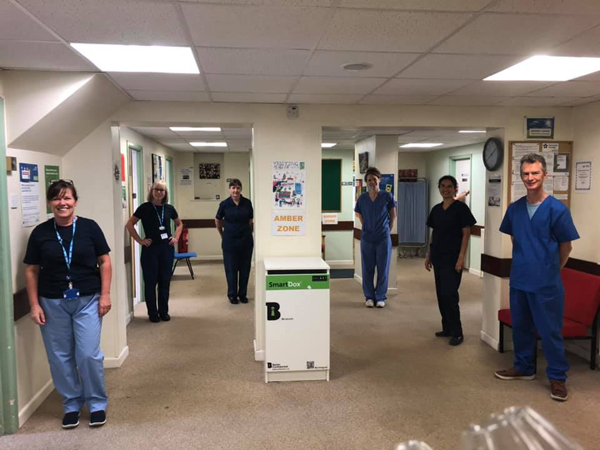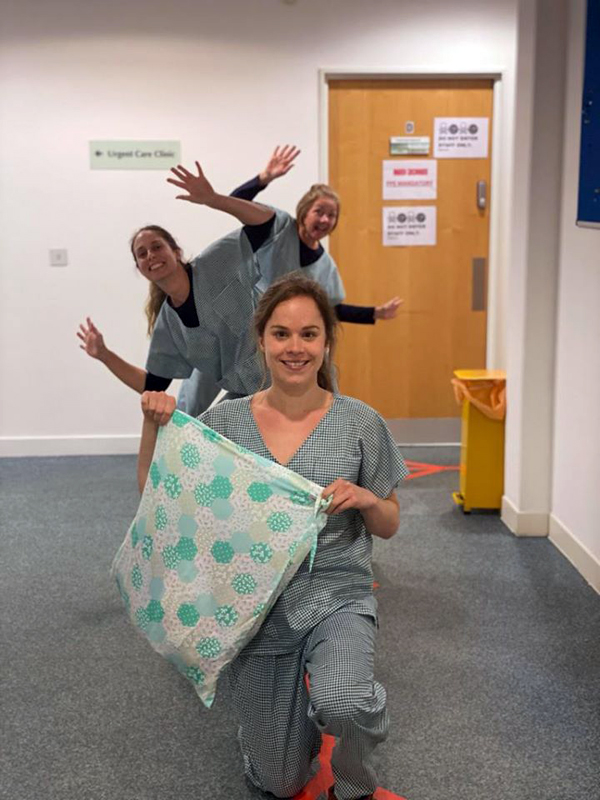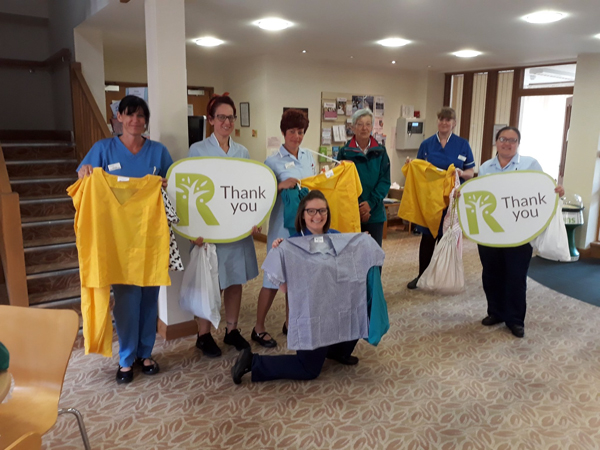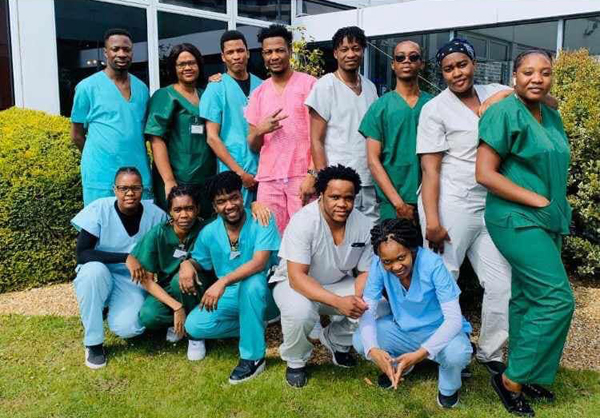 VISORS